A Lifelong Progressive Disease
Dealing with Parkinson's can be difficult. But getting the compensation you deserve isn't out of the question.
An Overview on Parkinson's
A progressive nervous system disorder, Parkinson's may begin nearly unnoticeable. Often times, the earliest symptoms can include a minor tremor in just one hand, limb, or even finger. It can often be hard to notice Parkinson's in the early stages, as the symptoms may be largely mild, and almost completely unnoticeable.
Unfortunately, Parkinson's symptoms will continue to worsen over time. The symptoms associated with Parkinson's may continue to slowly develop over the years. Additionally, the progression of symptoms can be different from person to person due to the diversity of the disease.
Typically, those with Parkinson's will have their first symptoms appear in the later stages of the disease since many of the neurons have already been impaired. These symptoms are often categorized into stages, with certain stages being associated with different symptoms.
Parkinson's is best classified as a progressive nervous system disorder that can impact a patient's movement. In most cases, symptoms will start gradually, with effects such as a barely noticeable tremor in one single hand.
The symptoms associated with Parkinson's can be different for each and every person. Some of the common signs of Parkinson's include:
Tremor or shaking that typically begins in one limb, often a hand or finger
Slowed movement may become more noticeable over time, which can make simple tasks more difficult
Rigid muscles and muscle stiffness may occur in any part of your body.
Impaired posture and balance
Loss of automatic movements, which can include blinking, smiling or arm movements
Changes in handwriting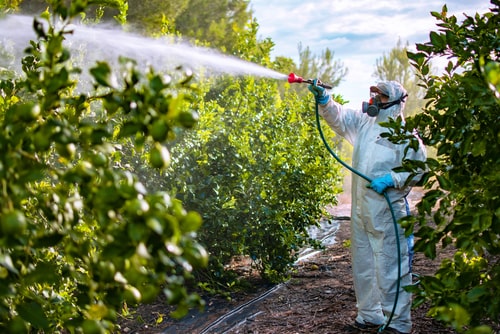 Common Causes of Parkinson's
The breaking down of certain nerve cells (neurons) in the brain leads to the development of Parkinson's. When these neurons become damage or degrade, it causes abnormal brain activity, which can lead to impaired movement and other common symptoms of Parkinson's.
Many groundbreaking studies, including a 2011 study by the National Institutes of Health®, have found a link between the use of herbicides containing Paraquat® and the development of Parkinson's. Exposure to toxins such as Paraquat® has been widely listed as a common risk factor in Parkinson's as well.
Parkinson's Complications
Parkinson's is typically accompanied by a wide variety of additional problems, some of which may be treatable. Some common complications associated with Parkinson's include:
Thinking difficulties and other cognitive problems may appear in the later stages of the disease. Unfortunately, most cognitive problems are not highly responsive to medication.
Emotional changes are also another common complication of the disease. Depression, anxiety, and other emotional diseases may be treatable with medication.
Difficulty swallowing can also be a challenge for many patients, and in many cases, saliva may accumulate in a person's mouth due to slowed swallowing.
Patients with Parkinson's ay also have sleep-related problems, which can include waking up frequently throughout the night, waking up early, or falling asleep through the day.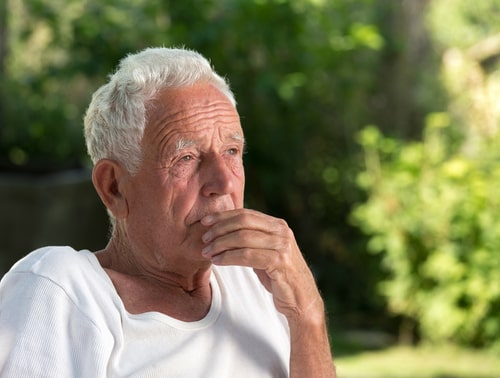 How Paraquat Litigation Center Can Help
Those that have used Paraquat or herbicides containing Paraquat® and are now suffering from Parkinson's have options. Thousands of patients have trusted Paraquat Litigation Center to serve as their advocate against multi-national chemical giants that produce toxic herbicides that contain Paraquat®.
Receiving a legal case review with a qualified attorney is 100% free and comes with no obligation or hassle.
Please seek the advice of a medical professional before making health care decisions. This advertisement is not associated with Paraquat® Gramoxone®, Firestorm®, Helmquat®, Parazone®, The National Institute of Health®, or any government agency.
www.paraquatlitigationcenter.com is the property of DiCello Levitt Gutzler, LLC. Western Reserve Law Building 7556 Mentor Ave Mentor, Ohio 44060
ATTORNEY ADVERTISING. This Website is not intended to provide medical advice. Consult your doctor or physician before starting or stopping any medication.
Discontinuing a prescribed medication without your doctor's advice can result in injury or death. Recoveries are not an indication of future results. Every case is evaluated on its own facts and circumstances. Valuation depends on facts, injuries, jurisdiction, venue, witnesses, parties, and testimony, among other factors. No representation is made that the quality of legal services to be performed is greater than the quality of legal services performed by other lawyers. Paraquat Litigation Center does not itself provide legal services. Cases will be referred to third party attorneys and law firms. Do not rely on this advertisement in making any medical decision. Please call your physician before making any medical decision, including altering your use of any drug. Court costs and case expenses may be the responsibility of the client. Not available in all states. This advertisement is not intended as a testimonial, endorsement or dramatization, and does not constitute a guarantee, warranty, or prediction regarding the outcome of your legal matter, either express or implied. Anyone considering a lawyer should independently investigate the lawyers' credentials and ability, and not rely upon advertisements or self-proclaimed expertise.
Privacy Policy | Terms and Conditions | CCPA Privacy Notice | Do Not Sell My Info | Attorney Advertising